Resume Examples and Samples For Any Job & Industry
Below you'll see 200+ career specific resume examples for any job & industry. Resume samples that get the job. Make a job-winning resume in minutes. No writing experience required. Start now! Easy to get started.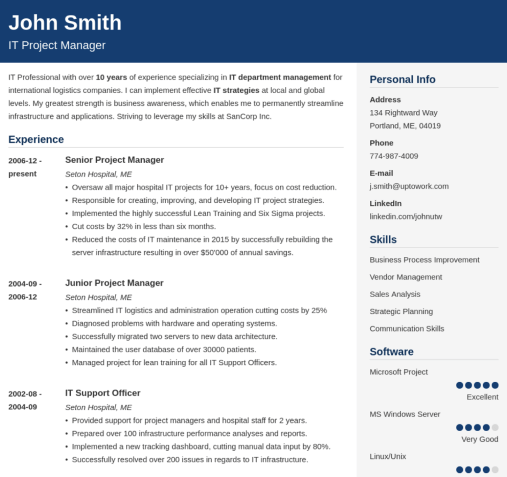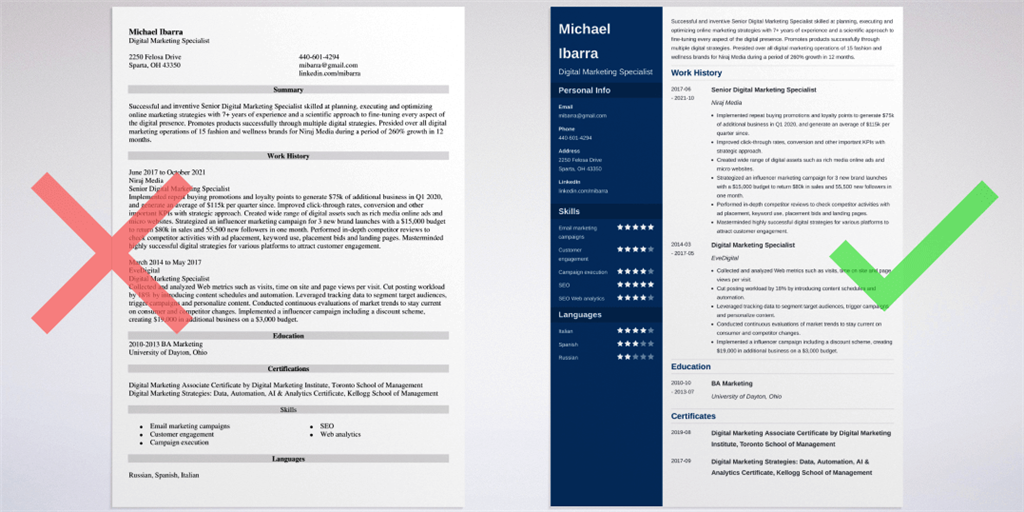 Examples of Resume Templates
General Resume
A great resume is a tailored resume. Proving your experience and skills match the position is crucial Save time while you're at it with help from this resume template.
Career Change Resume
Professionals need to change their jobs every four years. Not always for the better. Discover our career change resume sample and learn how to find a new career successfully.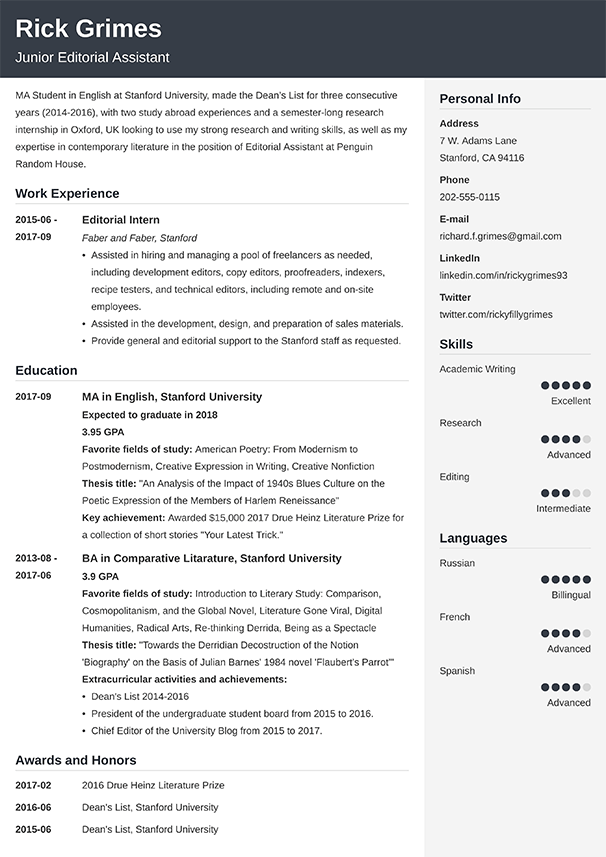 Student Resume
All we know that a student's life is hard and challenging, but finding a job as a student is actually frustrating. There is high competition and you need to show your all talents on your resume to get a job interview. Use our student sample resume to get you there.
Two Page Resume
About 78% of recruiters want to see two pages from more experienced candidates. Are you agree with this? Do you think a resume can be two pages long and still look perfect? Discover this two page resume sample to find out.
Teacher Resume
What makes teacher resume example stand out?
Show up why you're more than just an educator:
Details various methods of teaching for different scenarios.

Point outs outside participation in different areas of school exercises.
Manager Resume
What makes this example of a resume perfect?

Highlights outputs and shows a best fit:
Utilizes numbers to demonstrate her certifications.

Takes attention on experience that matches the responsibilites & job description.
Pharmacist Resume
What makes this sample resume shine?

This sample resume shows all job requirements are met.
Points out licenses and certification.

Focuses on soft and critical skills.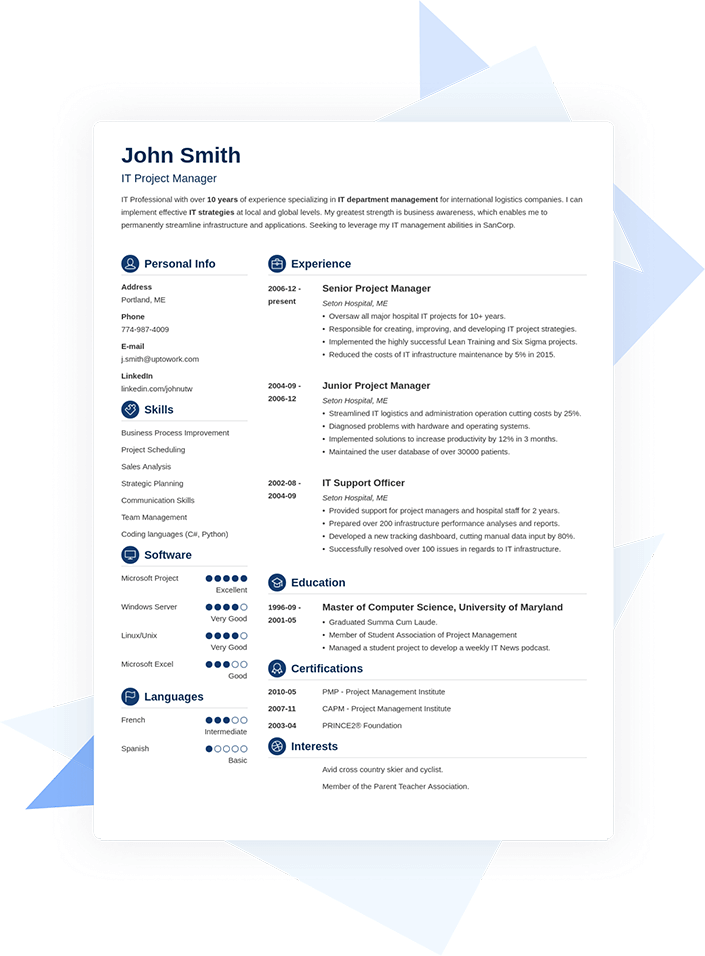 List your contact details the correct way.
Write a professional summary or career objective.
Customize your resume in the work experience section - use achievements to impress employers.
Underline your high potential with a list of skills...
...and impress them with volunteer experience and certifications in the extra sections.
Examples of Resume Formats

Reverse-chronological Resume
Point out your experience and important professional achievements with this resume format. List your latest position at the top and the previous ones follow.

Functional Resume
If you lack experience relevant to a specific position, use this resume example. Focus on your key skills and target them to the position.

Combination Resume
A hybrid resume lets you show your top skills in a creative way and gives you area to present your work history.
Frequently Asked Questions about Resume Examples